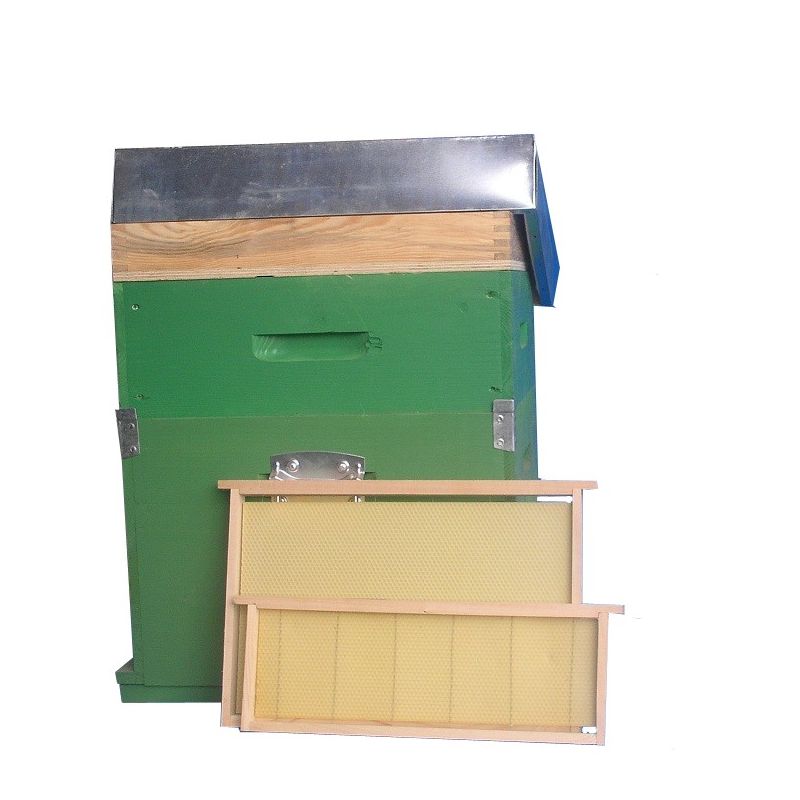  
Dadant cubic beehive 10 honeycomb in wood with SUPER, 9 super frames and 10 hive frames with wax
Hive with antivarroa fixed network bottom.
With SUPER
With 9 super frames and 10 hive frames with WIRE and WAX.
PAINTING OPTIONS:  - water painted
                                    -varnish + waxing (EDIBLE paraffin)
Waxing is done in a hot bath with immersion, the whole hive is waxed inside and out, to guaratee the duration of the hive over time.
(COLOR IN PHOTO IS RANDOM AND DEPENDS ON AVAILABILITY)
Product customization
Don't forget to save your customization to be able to add to cart