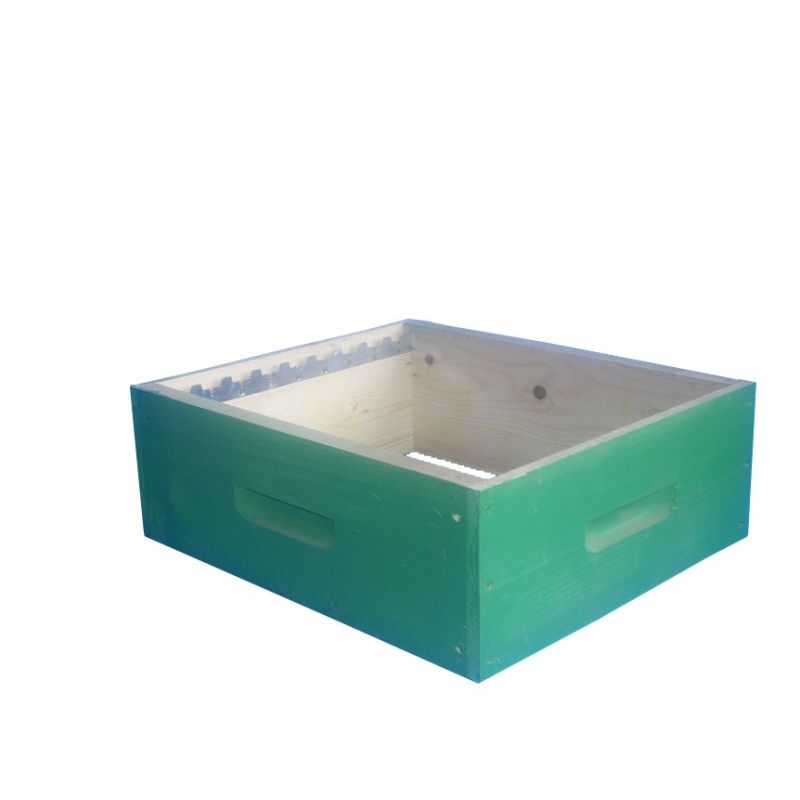  
SUPER D.B. HIVE 10 HONEYCOMBS in painted wood
In painted wood, 2,5 cm thick.
With 9 notches spacers (8 notches optional)
Frames not included.
PAINTING OPTIONS:  - water painted
                                    -varnish + waxing (EDIBLE paraffin)
Waxing is done in a hot bath with immersion, the whole hive is waxed inside and out, to guaratee the duration of the hive over time.
(COLOR IN PHOTO IS RANDOM AND DEPENDS ON AVAILABILITY)