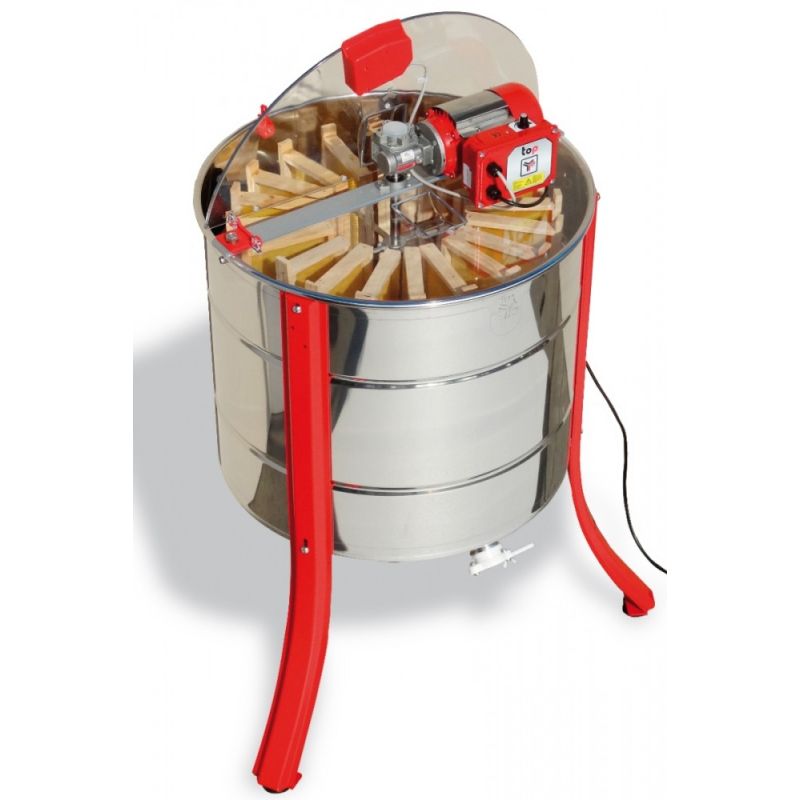  
"TUCANO" RADIAL HONEY EXTRACTOR TOP 20 MOTOR STAINLESS STEEL basket for 20 D.B. super frames
"Tucano" motorized radial honey extractor, Ø 630 mm,
with stainless steel cage for 20 Dadant Blatt super honeycombs, with Top electric motor fixed to the upper bar, with the possibility of adjustment.
The transparent polycarbonate lid is hinged to the bar and equipped with a new immediate release device.
With Ø 40mm plastic tap and 3 painted legs.
For nest frames you need the supplementary panels (Cod. LA 4790) NOT INCLUDED