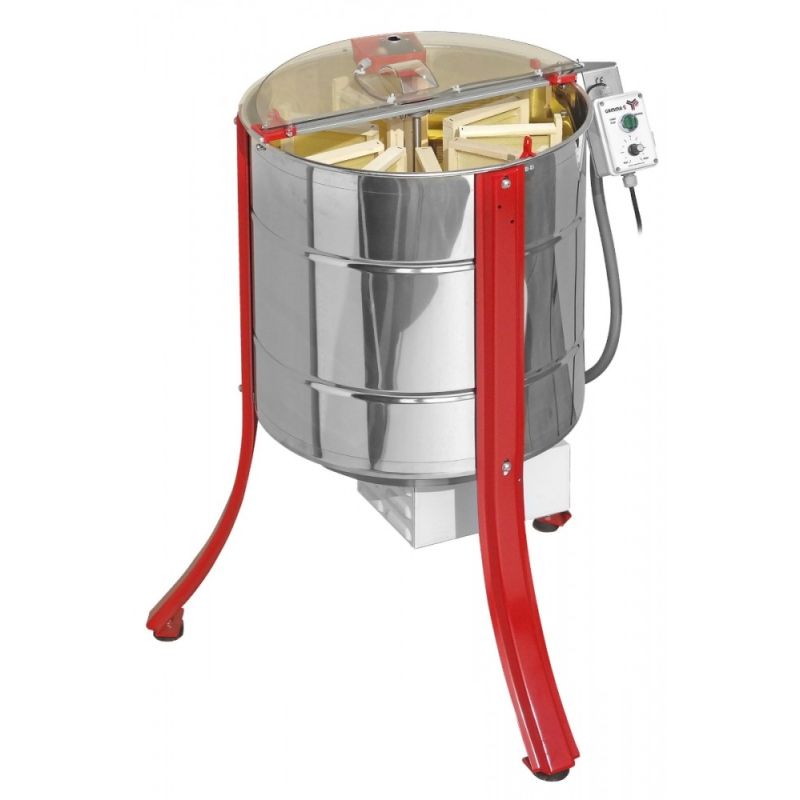  
"RADIALNOVE" RADIAL MOTORIZED HONEY EXTRACTOR GAMMA 2 NYLON basket 9 D.B. super frames
Radial motorized honey extractor RADIAL 9, Ø 520 mm, with plastic cage for 9 Dadant super frames,
with low voltage Range 2 electric motor. Fixed under the vat, with the possibility of regulation between 0 and 460 RPM.
Equipped with a new instant release device.
Ø 40 mm plastic tap and 3 solid steel legs.
For nest frames you need the supplementary panels (Cod. LA 4790) NOT INCLUDED