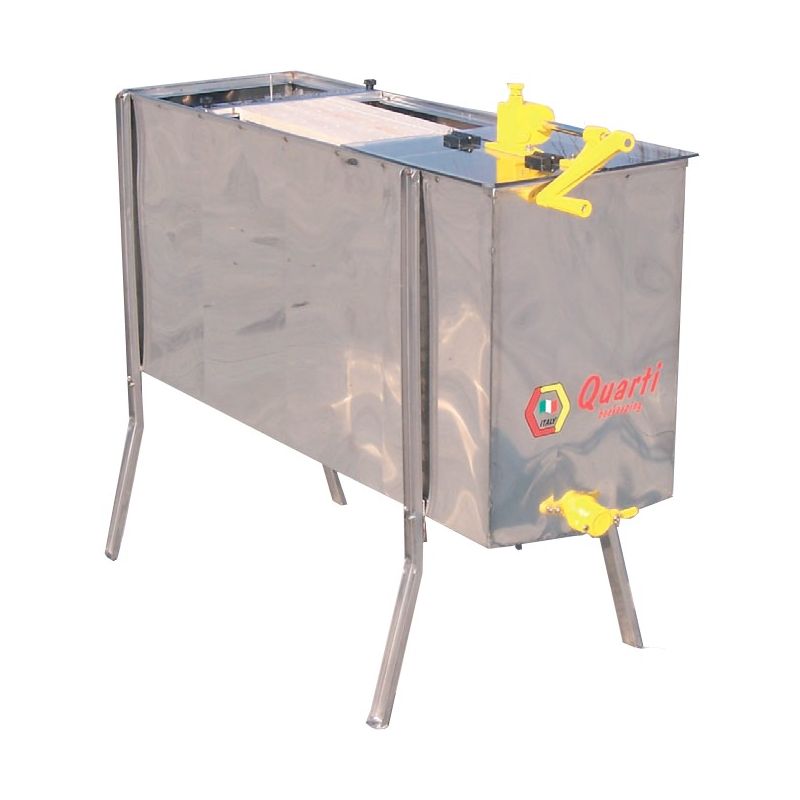 
Tangential d.b. honey extractor 2008 series for 3 nest honeycombs or 6 super honeycombs
TANGENTIAL Honey EXTRACTOR 2008 series for 3 honeycombs of nest D.B. or 6 honeycombs of shallow box D.B.
inox-steel basket filter for opercolums faucet on the bottom adjustable legs in length honeycombs support for uncapping bring tools support anti-dust lid for the part of honey extractor With manual transmission with disengagement of towing and brake (motorized with motor  S86 or S134 Not included)
No customer reviews for the moment.