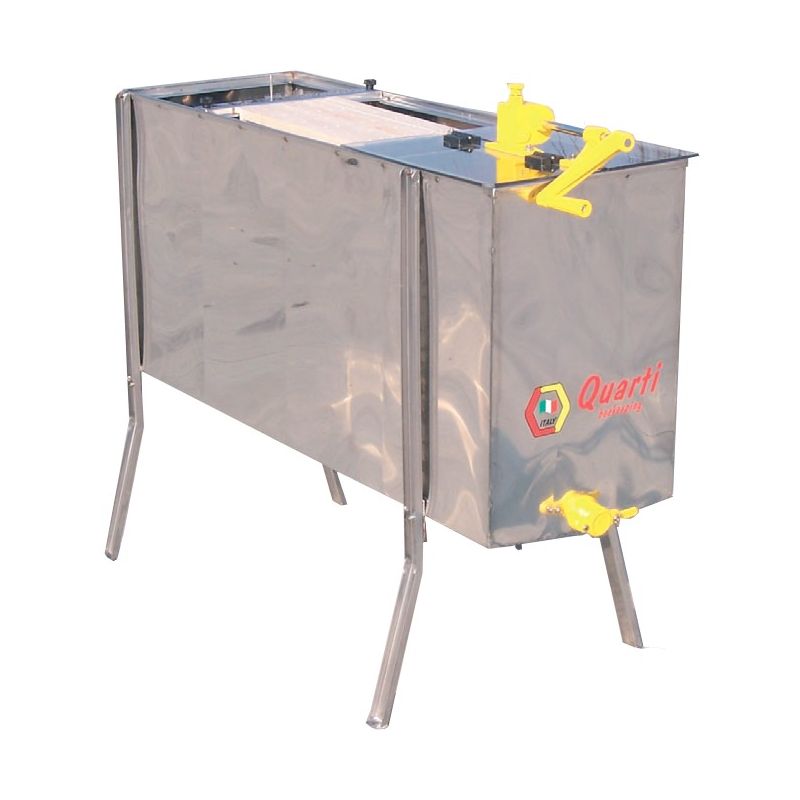 
Radial d.b. honey extractor 2008 series for 3 nest honeycombs or 9 super honeycombs
RADIAL Honey EXTRACTOR 2008 series for 3 honeycombs of nest D.B. or 9 honeycombs of shallow box D.B.
inox-steel basket filter for opercolums faucet on the bottom adjustable legs in length honeycombs support for uncapping bring tools support anti-dust lid for the part of honey extractor With manual transmission with disengagement of towing and brake (rotation only in a sense Art.T26) (motorized with motor  S86 or S122 Not included) Optionals basket for 12 D.B. super honeycomb or 3 nest honeycombs
Size [mm] : Length 1250 x Width 750 x Height 800 (+ Removable and height adjustable legs)
Customers who bought this product also bought:
No customer reviews for the moment.